Research Center
Research Center
Research Center Newsletter
Receive notifications regarding new reports and updates from the Research Center
The Attorney General's Research Center,
established by Attorney General Xavier Becerra in 2018,
serves as the empirical research arm for the
California Department of Justice
Mission Statement
The Research Center is the analytical engine of the Department of Justice dedicated to applying a scientific approach to legal review, policy and data analysis, and empirical studies leading to data driven decisions. Through collaboration, the Research Center provides departmental and stakeholder support in litigation, legislation and policy analysis, and reporting and publications on public policy issues confronting California that affects the work of the Department.
The team of highly skilled social science researchers conduct general research services for both the department and also for public safety and community organizations looking to make data driven decisions.
The Research Center conducts a wide variety of research and data services such as empirical social science studies and literature reviews, program evaluations and process improvement auditing, rigorous qualitative reviews, advanced statistical modeling, recidivism reporting, and also handles data requests for external requestors.
RIPA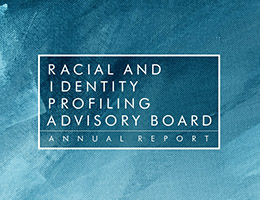 A team of researchers from the Center work together to assist the Racial and Identity Profiling Advisory (RIPA) Board with analysis to support the RIPA Board's annual report.
PRAC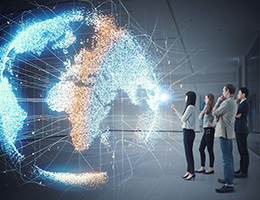 The Peer Review Advisory Circle (PRAC) is a group of skilled social science researchers working in a wide variety of disciplines that may provide support to the DOJ research staff on an advisory capacity.
Visiting Scholar's Lab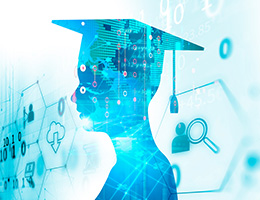 The Visiting Scholars Lab provides external researchers with the opportunity to work with our team already embedded at the California Department of Justice (DOJ) on a limited time basis.
Data Requests
Pursuant to Penal Code 13202, every public agency or bona fide research body concerned with the prevention or control of crime, the quality of criminal justice or the custody of correction offenders may request DOJ data for research purposes.
OpenJustice
A transparency initiative led by the California Department of Justice that publishes criminal justice data so we can understand how we are doing, hold ourselves accountable, and improve public policy to make California safer.
Interested in California Department of Justice open data?
Please visit: https://openjustice.doj.ca.gov/
Contact Us
For more information on our department research initiatives, please contact:
Research Center
Office of the Attorney General
California Department of Justice
P.O. Box 903417, Room G-110
Sacramento, CA 94203-4170

Office:
916-210-3256
Research.Center@doj.ca.gov

Data Request:
(916) 210-3260
ResearchRequest@doj.ca.gov
Connect with Us