Environment & Public Health
Environment & Public Health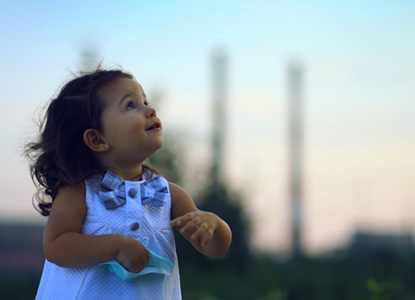 Environmental Protection
The Attorney General is proud to take up the fight for clean air, clean water and a sustainable climate for all Californians.
The Attorney General is deploying all the Department of Justice's available tools to protect the public health, particularly for vulnerable populations such as children, the elderly and pregnant women, and to advance environmental justice for communities shouldering the heaviest pollution burdens.
The Attorney General has a special role in protecting the environment and public health in California. By law, the Attorney General has independent authority, acting directly in the name of the People, "to act to protect the natural resources of the State of California from pollution, impairment, or destruction." The Attorney General plays a leading role in the oversight and enforcement of two of California's premier environmental laws—the California Environmental Quality Act (CEQA), and the Safe Drinking Water and Toxic Enforcement Act of 1986 (Proposition 65). The Attorney General also prosecutes civil and criminal violations of environmental laws in the name of the People of the State of California and on behalf of client agencies.
And, at this critical time for our State and the Nation, the Attorney General will hold the line against President Trump's efforts to roll back environmental protections and to impede California's right to adopt and enforce its own more protective laws.
The Attorney General is the legal representative of numerous state agencies that have environmental and public health responsibilities, including those under the umbrella of the California Environmental Protection Agency and the California Resources Agency. The Attorney General brings civil enforcement actions on behalf client agencies and defends challenges to agency regulations. As counsel for the California Air Resources Board, for example, the Attorney General is defending California's World leading climate program from a host of legal challenges from the fossil fuel industry and other interests.
If you have an enviromental or public health compliant, the Attorney General's office would like to know about it. You can find links to file a complaint at the Environmental Complaint page.