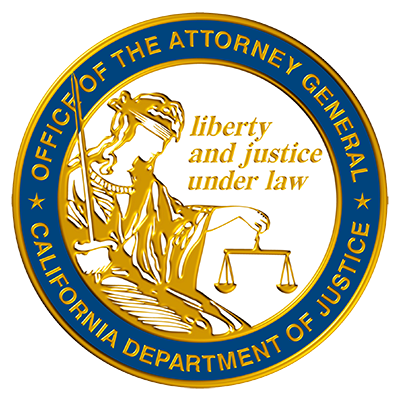 Gangs Beyond Borders
California and the Fight Against
Transnational Organized Crime
March 2014
Kamala D. Harris
California Attorney General

Message from the Attorney General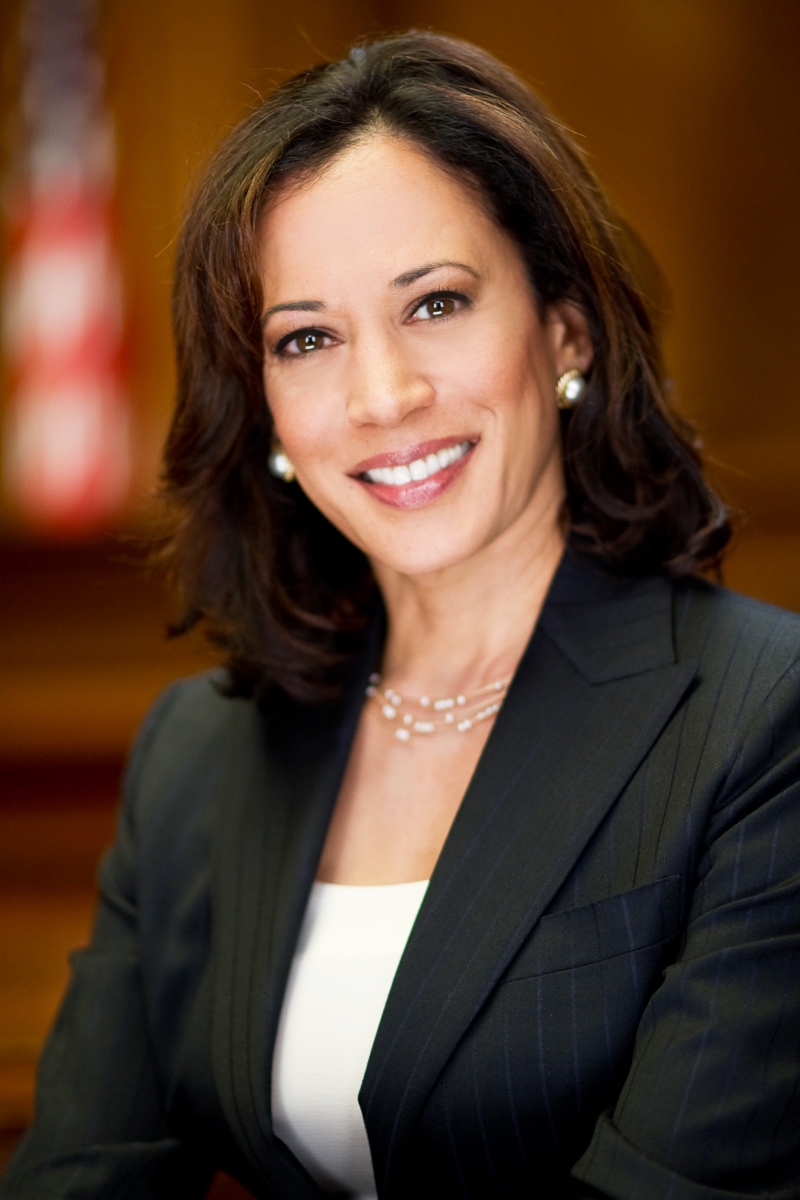 California is a leader for international commerce. In close proximity to Latin America and Canada, we are a state laced with large ports and a vast interstate system. California is also leading the way in economic development and job creation. And the Golden State is home to the digital and innovation economies reshaping how the world does business.
But these same features that benefit California also make the state a coveted place of operation for transnational criminal organizations. As an international hub, more narcotics, weapons and humans are trafficked in and out of California than any other state. The size and strength of California's economy make our businesses, financial institutions and communities lucrative targets for transnational criminal activity. Finally, transnational criminal organizations are relying increasingly on cybercrime as a source of funds — which means they are frequently targeting, and illicitly using, the digital tools and content developed in our state.
The term "transnational organized crime" refers to a range of criminal activity perpetrated by groups whose origins often lie outside of the United States but whose operations cross international borders. Whether it is a drug cartel originating from Mexico or a cybercrime group out of Eastern Europe, the operations of transnational criminal organizations threaten the safety, health and economic wellbeing of all Americans, and particularly Californians.
This is not a new threat – one of the first official trips I made as Attorney General in 2011 was to tour the United States-Mexico border and discuss strategies to combat transnational crime with state and local law enforcement. The following year, in 2012, we convened a working group to research and issue a report on human trafficking, an increasing activity of transnational criminal organizations. That report, The State of Human Trafficking in California, proposes innovative strategies to investigate and prosecute the perpetrators and victims of trafficking. But human trafficking is only one part of transnational crime operations.
This new report, Gangs Beyond Borders: California and the Fight Against Transnational Organized Crime, addresses all three emerging pillars of transnational criminal activity: the trafficking of drugs, weapons and human beings; money laundering; and high-tech crimes, such as digital piracy, hacking and fraud. It is the result of extensive research and consultation with federal, state, and local law enforcement, non-governmental organizations, and academia.
The report finds that while transnational organized crime is a significant problem, it is not insurmountable. In California, law enforcement at all levels of government have made major strides against these criminal groups, even in the face of declining resources. Law enforcement in foreign countries have made steady in-roads, as well, as demonstrated by the recent arrest in February 2014 of Joaquín "El Chapo" Guzmán Loera, the reputed head of Mexico's notorious Sinaloa Federation cartel. The report describes the strategies that are working and sets forth recommendations to combat transnational organized crime. A call for sustained law enforcement funding and collaboration between federal, state, and local governments are at the center of these recommendations.
As transnational criminal organizations evolve in the search for profits, California will continue to be an attractive target. Gangs Beyond Borders sheds light on this threat in our state and highlights effective approaches in the fight against transnational organized crime. I hope it will be a useful tool for law enforcement and the public.
Sincerely,

Attorney General Kamala D. Harris

Executive Summary
Over the last century, few issues have grabbed the nation's attention like organized criminal activity. In particular, transnational organized crime – crime that reaches beyond borders – has been a topic frequently explored, and occasionally even glamorized, by the media and through film. But for the people of California, transnational organized crime is not simply a subject for the silver screen. It is an everyday reality associated with drug trafficking, sexual slavery, and shocking violence that affects nearly every community in the Golden State.
Transnational criminal organizations are self-perpetuating associations operating across national borders that use violence, corruption, and fraud to protect and disguise their illicit, profit-driven activities. This Report examines how these groups – with roots in places around the globe – have flocked to California to engage in an increasingly diverse range of criminal activities.
Chapter One looks into the varying nature of transnational criminal organizations, ranging in size and sophistication from corporation-like drug cartels and extremely violent transnational gangs to Internet-based hacking and financial fraud rings. These organizations are incredibly fluid and adaptive, and their profit-motivated operations run the gamut from traditional crimes – such as narcotics, weapons, or human trafficking – to complex money laundering schemes and specialized cybercrimes.
Like parasites, transnational criminal organizations whose operations extend into California thrive by exploiting their host's strengths. California's economy – a global leader owing to its shared border with Mexico and its status as a gateway for trade between the U.S. and East Asia – attracts hard-working immigrants from around the world and maintains highways and high-speed data networks that speed the flow of goods, people, and information throughout the state. Chapter Two explains how transnational criminal organizations have taken advantage of these factors in an attempt to transform California into a center of transnational organized crime. California is the nation's largest portal not only for drugs and human trafficking victims flowing into the U.S., but also for weapons and the laundered proceeds of illicit activity smuggled out of the U.S. – often through the very same trafficking routes.
The harm done by transnational criminal organizations to communities all across California is hard to overstate. Not only do these organizations threaten public health by driving the supply and distribution of harmful narcotics, but their alliances with violent prison and street gangs (a trend addressed at length in Chapter Three) have sparked a rash of violence in a period of otherwise declining criminal activity. Moreover, the substantial amount of illicit money moving through California's economy threatens the security of the state's financial institutions, local businesses, and communities, with an estimated $30 to $40 billion in illicit funds laundered through California commerce every year.
Transnational criminal organizations are increasingly taking advantage of new communications technology and the interconnectedness of the globalized world to further their trafficking activities in California. This creates new challenges for law enforcement, a topic explored in Chapter Four. But transnational organized crime in California extends beyond drugs, weapons, and human trafficking. In the 21st century, the problem posed by transnational criminal organizations threatens the security of computer and data networks, the integrity of online bank accounts, and the rights of intellectual property holders. By virtue of its population and knowledge-powered economy, California is the top target in the nation for this new generation of transnational criminal organizations – originating in significant numbers from Eastern Europe, but also Africa and China – whose purpose is to commit highly profitable hacking, fraud, and digital piracy crimes. This emerging cybersecurity threat is discussed in Chapter Five.
Recognizing the significant threat posed to California's economy and people by transnational criminal organizations, Attorney General Kamala D. Harris assembled a team of researchers, policy analysts, and law enforcement officials to identify the challenges these organizations create and to formulate recommendations to combat them in California most effectively (Chapter Six). This report is based on dozens of interviews with law enforcement officials, prosecutors, and policy experts, an in-depth review of state task force data, and research and investigation by the California Department of Justice.
Highlights of the 2014 Report
Mexico-based transnational criminal organizations are suspected of trafficking 70 percent of the U.S. supply of methamphetamine through the San Diego port of entry alone, making California the primary source for methamphetamine nationwide. In 2013, border authorities seized over 6,200 kilograms of methamphetamine entering California, a three-fold increase since 2009.
The Sinaloa Federation cartel has emerged from the fragmented Mexican drug market as the dominant Mexico-based drug trafficking organization operating in California. Sinaloa is now responsible for trafficking the vast majority of Mexico-produced marijuana, methamphetamine, heroin, and cocaine through the Tijuana corridor into California.
The public safety threat posed by Mexico-based drug trafficking organizations has been amplified as cartels have formed alliances with California prison and streetgangs to control trafficking routes, distribute drugs, and kidnap, extort, and kill as necessary to protect their criminal activities. The Mexican Mafia, for example, provides protection for members of numerous cartels both inside and outside prison, and various Hispanic Sureño and Norteño gangs in Southern and Northern California have teamed up with Sinaloa, La Familia Michoacana, The Knights Templar, and other Mexico-based drug trafficking organizations.
With gang membership up 40 percent nationally between 2009 and 2011, California has seen higher levels of violent crime (particularly assault, extortion, home invasion robberies, homicide, intimidation, and shootings), as well as an increase in arrests for human trafficking offenses and significant seizures of drugs, weapons, and cash.
Transnational criminal organizations are taking advantage of new communications technologies and social media to facilitate criminal activity, recruit new members, and intimidate or harass their rivals – even from inside prison walls. In 2011, for example, over 15,000 cell phones were seized from inmates in California prisons.
Recent increases in the use of panga boats to smuggle drugs and people into California exemplify the constant tactical adaptation by transnational criminal organizations. Boats capable of carrying 12 tons of marijuana have landed as far north as Santa Cruz County, with a steady increase in panga sightings and landings throughout the Central Coast.
Between 2009 and 2012, the number of intentional breaches of computer networks and databases in the U.S. jumped by 280 percent, with California's share leading the nation. Many of these breaches have been tied to transnational criminal organizations operating from Russia, Ukraine, Romania, Israel, Egypt, China, and Nigeria, among other places.
In the 2012-2013 fiscal year, California state drug task forces disrupted or dismantled 140 drug, money-laundering and gang organizations, arrested nearly 3,000 individuals, rescued 41 drug-endangered children, confiscated 1,000 weapons, and seized nearly $28.5 million in U.S. currency in anti-narcotic law enforcement actions statewide. Federally-sponsored High Intensity Drug Trafficking Areas ("HIDTA") program task forces also identified 305 drug-related transnational criminal organizations operating in California, and 18 street and prison gangs with ties to these organizations.
At the same time, state-led task forces charged with protecting California from transnational criminal organizations have suffered severe budget reductions over the last five years, with the number of operating task forces dropping from 55 in 2011 to just 17 in 2013.
Summary of Recommendations
Trafficking
The Legislature should amend California law to target the leaders of transnational criminal organizations operating in California:

California does not currently have any statutes that specifically target or punish supervisors, managers, or financers operating on behalf of transnational criminal organizations. California should fill this statutory void by enacting legislation similar to the federal Continuing Criminal Enterprise Act to directly attack the leadership of these organizations.

Federal, state, and local law enforcement should use California's State Threat Assessment System as a central hub for sharing information about transnational crime:

California presently lacks a unified system for collecting, analyzing, and sharing information regarding transnational organized crime. California's State Threat Assessment System (STAS) is uniquely positioned to act as that central hub for California's transnational crime information-sharing needs. In coordination with the Attorney General's Office, California's tribal, local, state, and federal law enforcement agencies should partner with STAS to share information about transnational criminal organizations across the state.

Federal, state, and local authorities should establish a unified maritime task force and associated radar network to counter maritime smuggling operations along California's coastline:

While several regional partnerships and a federal task force exist to address maritime smuggling operations along California's coast, California needs a multi-jurisdictional Maritime Task Force – that leverages expertise at the federal, state, and local levels – to combat the threat posed by panga vessel smuggling. California should also work with Coast Guard Officials to implement a network of high-intensity radar stations or sonar buoys strategically located along the coast to better detect maritime threats and coordinate law enforcement responses.

The Legislature and Governor should fund five additional Special Operations Units across California:

The increasingly sophisticated nature of transnational criminal organizations demands an equally sophisticated and coordinated response from law enforcement. The California Department of Justice's Bureau of Narcotics Enforcement, and related task forces and special operations units, were remarkably successful in targeting and dismantling transnational organized crime cells in California before severe budget cutbacks in 2011 limited their operational capacity. Restoring funding to special operations units in Sacramento, San Francisco, Riverside, Los Angeles, and San Diego is a necessary step in the fight against transnational organized crime in California.

The federal government should continue providing critical funding to support state and local law enforcement agencies in investigating and dismantling trafficking organizations:

In particular, Congress should maintain and increase funding levels for methamphetamine law enforcement grants through the U.S. Department of Justice's Community Oriented Policing Services (COPS) office. Additionally, the California Board of State and Community Corrections, which administers federal law enforcement grants from the Byrne Justice Assistance Grant Program, should restore the allocation of these funds to joint state-local task forces.

Federal, state, and local law enforcement agencies should increase operational coordination in combatting transnational criminal organizations:

Given the international scope of these trafficking networks, federal, state, and local law enforcement agencies in California must work together – at the investigatory and prosecutorial levels – to combat major transnational criminal organizations and their alliances with prison and street gangs.
High-Tech Crimes
State and local authorities should develop public-private partnerships to leverage technology against transnational organized crime:

As the frequent target of transnational criminal schemes, the private sector is at the frontline defending against numerous high-tech threats. It is not surprising that it often has access to information and technologies that the government does not. By forming public-private partnerships, state and local authorities can leverage the private sector's comparative strengths to counter the ever-changing threats and tactics of transnational criminal organizations.

Businesses should adopt industry best practices designed to protect against cybercrime:

Lax cybersecurity practices, or the lack of any protections whatsoever, allow far too many breaches of computer networks and databases to happen in California. All entities, public and private, doing business in California should assume that they are a target and defend themselves accordingly by adopting the industry best practices identified in the Department of Justice's recently released report, Cybersecurity in the Golden State (http://oag.ca.gov/cybersecurity).
Money Laundering
The Legislature should amend California law to enable prosecutors to temporarily freeze the assets of transnational criminal organizations and their gang associates before the filing of an indictment:

Under current law, transnational criminal organizations are often given the equivalent of advance warning that their criminal proceeds and assets are about to be seized by law enforcement. That is because of a legal void that prevents the seizure of any assets until the filing of a formal criminal indictment. As a result, in cases where illicit assets are discovered before an indictment can be filed, criminals have the chance to remove their assets before they can be taken. This loophole must be eliminated by empowering law enforcement to temporarily freeze an organization's illicit proceeds or property in advance of a formal prosecution.

The Legislature should strengthen California's prohibition against financial transaction "structuring":

When it comes to proving that a financial transaction was "structured" to evade financial reporting requirements, California law imposes a special burden on prosecutors that federal law does not. To prove "structuring" under California law, prosecutors must show not only that transactions were organized to avoid mandatory reporting requirements, but also that such structuring was intended to disguise proceeds from illicit activities. This special burden on state and local prosecutors hampers the ability to disrupt money laundering schemes and should be eliminated.

California prosecutors need advanced training to combat sophisticated transnational money laundering schemes:

At the same time that budget reductions have curtailed investigatory and prosecutorial capacities, transnational criminal organizations are becoming more and more sophisticated in how they launder their illicit profits. A key to disrupting this sophisticated criminal activity is through equally sophisticated and aggressive prosecutions. Advanced training and technical assistance to state and local prosecutors investigating and prosecuting complex money laundering schemes is vital to building the capacity to bring these prosecutions.

State authorities should partner with their Mexican counterparts to share intelligence and disrupt the illicit flow of money across the border:

The ease with which large sums of money can be whisked across borders has never been greater. For this reason, it is critical that investigators and regulatory officials on both sides of the border have the most up-to-date information about cross-border currency flows and the people behind them and cooperate in disrupting money laundering schemes.